Using advanced engineering methods and designs, Cleaver Brooks offers many designs to meet our customer's needs. From Ohio Special designs to enhanced tube CBEX technology, CB has a solution. All models available with advanced Hawk PLC controls for precise combustion control to increase operating efficiency.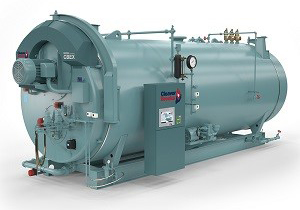 The FLX is a UL listed packaged boiler that is versatile and can handle both commercial and Industrial applications. The compact 5-pass bent water-tube design provides efficiency ratings up to 81% (Steam) and 85% (Hot water).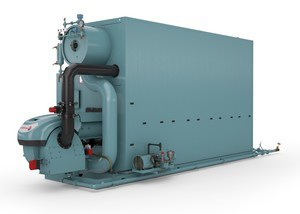 The ClearFire-H steam boiler is a compact, horizontal firetube boiler with up to 85% efficiency, 20 ppm NOx and fully modulation burner. The CBT tubeless vertical boiler provides 99+% steam quality – low or high pressure – all delivered in a compact, easy to service vertical design to effectively and reliably meet your steam process requirements.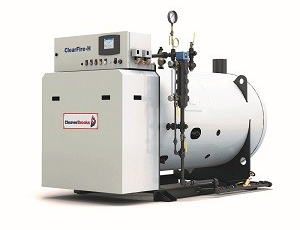 Cleaver-Brooks electric boilers use electricity as an energy source for zero carbon footprint and zero site emissions, ideal for meeting emissions reduction or decarbonization goals. Electric boilers are also nearly 100% efficient, meaning all energy delivered to them is converted to steam or hot water.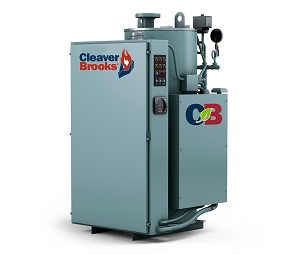 IWT boilers can fire renewable natural gas, biogas and hydrogen. They achieve <2 ppm NOx with an ultra-low NOx burner and SCR equipment, and options are available to increase boiler efficiency by 5% on average.